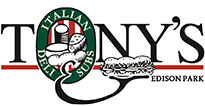 Tony's Italian Deli is launching
a Gift Card Drive Program in support of

Bear Necessities Pediatric Cancer Foundation's Bear Hugs Program.
What is a Bear Hug?
A Bear Hug is a customized experience that brightens the life of a child going through cancer. Every Bear Hug is different because every child is different. We work with the child and family to design a Bear Hug that meets their unique needs and interests. We ask you to please join us and be a part of our Gift Card Drive by donating a gift card and grant these children their request. Let's all drive together and be a Bear Hug giver! Large or small, "A-HUG-IS-A-HUG"!!
Learn more about the Bear Necessities Bear Hugs program.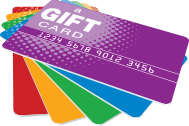 These most requested gift cards would be a great donation . . .
Disney Store
Best Buy/GameStop
Walmart
Target
Babies or Toys R Us
BP or Shell
Any gift card of your choice is appreciated also.
We can pick up your gift cards or you can drop them off at Tony's Italian Deli Drop off Box.
If you would rather make a monetary donation, we will be happy to purchase the gift cards for you. Just click on the link below to make your donation.

We at Tony's Italian Deli are launching this Gift Card Drive Program in memory of our son/brother Freddie Dalmazio.
Freddie died at age 21 after a courageous two year battle with Acute Myeloid Leukemia. Freddie was blessed with a big heart that was always giving. He would encourage other children in the hospital rooms be brave and to "always smile and never show weakness". Freddie's journey in life was too short but he was a brave, loving, spirited, warm hearted and very giving young man.The emotions surrounding a life-threatening diagnosis and a family's struggle to deal with their child's illness can be difficult to understand from the outside. Because our family has witnessed and experienced the struggle and pain that these children and their families endure in this emotional and devastating time, we feel the need and want to help in any way we can to ease their pain and frustrations. We ask you to please join us and be a part of our Gift Card Program by donating a gift card or money, assisting these wonderful children and/or their families. Large or small, "A-HUG-IS-A-HUG"!!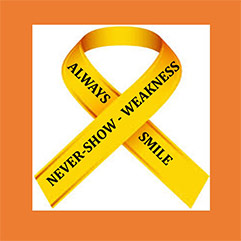 "Be a Captain: Help me and ask your friends and family to purchase gift cards for the Bear Hugs program. We are collecting as many as we can for the drive." — Maria